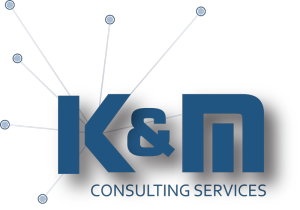 K & M Consulting Services LLC is a full service IT Consulting Firm in Pittsburgh, PA, dedicated to providing reliable technical support for small businesses in the Greater Pittsburgh Area. Our talented Management team works with you to craft a comprehensive IT solution to improve efficiency, profitability, and productivity, specifically for your business. Let us handle your Information Technology so you can get back to what you do best.
With over 25 years of experience, K & M is proud to offer friendly, knowledgeable, trained professionals to assist you and your team. Our clients receive the highest quality of technical support in the area, allowing them to be among the most technologically advanced in their respective industries.
K & M provides 100% of the services needed to implement, upgrade, or maintain your network. Contact us for an honest, friendly, no-pressure discussion of your IT situation. Once we understand your needs, we will build a plan that fits your budget and requirements. We offer monthly "flat-rate" plans as well as "pay-as-you-go" options for management and support of your entire network.